RMI now offers a range of trackside signals based on traditional models found throughout the railroad industry. The finished products are remarkably accurate, providing your miniature railroad a new level of authenticity. Incorporating sound, motion, and light, all models are fully functional! At approximately ½ scale, these units are large enough to demand immediate attention without detracting from your railroad's overall miniature appearance.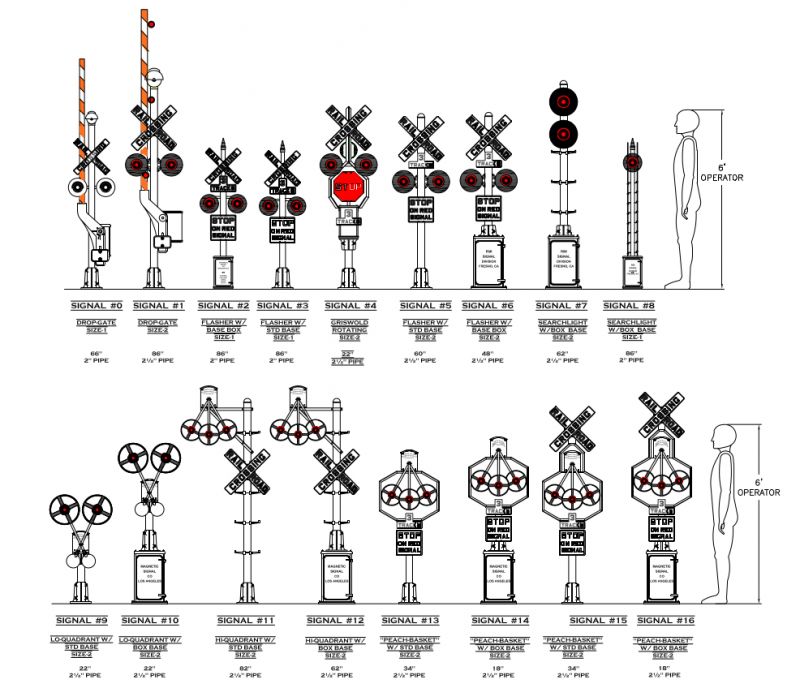 All signals feature highly detailed, cast aluminium components, faithfully scaled from original designs. Combined with stainless steel hardware, these units shrug off the worst weather. Each electrical connector is self-sealing and totally water-proof. All lights are extremely long lived, bright LED's. Electrical components are industrial grade, designed for highly repetitive use, with control modules that are plug-exchangeable. Basic units are 12 Vdc but can be supplied with converters for most AC or DC voltages - we can also supply stand-alone solar systems for more remote areas. Activation controls, both wired and wireless, are also available.
After you've done all the hard work of building your right-of-way, put the icing on the cake with these elegant and functional additions!
Remember to always

Stop - Look - and - Listen!

Even at miniature railroads.